Remote Server Monitoring | Amherst
Every business needs to avoid downtime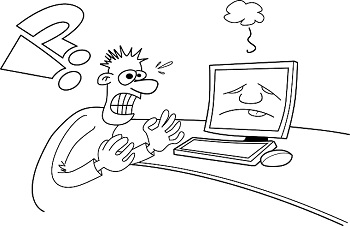 Businesses typically leave their physical/cloud servers running after they have been fully configured.
Unfortunately, as the business grows, the demand for resources and heightened security measures both increase. As the servers can't handle requests from traffic and bandwidth consumption, servers may go down, which could cripple existing processes and current transactions. Having an IT technician on the team with knowledge in server management may help you, but a more convenient, practical way is to have eyes on your servers 24/7/365 with remote server monitoring services.
Remote Server Monitoring from Strategic Technologies can help you!
Strategic Technologies remote server monitoring proactively observes current server performance and processes. Real-time reports and interactive media cautions are activated whenever server errors happen. Small issues are properly addressed and handled appropriately, before snowballing into larger problems. We provide remote server monitoring and remote server management to companies in the Amherst area. Our remote server management services ensure your servers are up and running 24/7 and if any problems occur, they will be resolved promptly. Look no further for a remote server monitoring company you can trust to keep your network up and running!
Our service is not a break-fix solution but a continuous effort to set high performance and efficient server processing. Our remote server management also offers server firewall assistance.
As a remote server monitoring company, your servers are our concern. Whether you have a single server or group of servers, we can successfully handle them remotely. And if there's a hardware issue, we can schedule an onsite visit to repair/replace servers as needed.
Is it time for you to discover the benefits of remote server monitoring for organization? Contact us today for a free consultation. We are your trusted server management company.
Boost your business productivity with Microsoft solutions.