Ransomware Removal | Sackville
We are now living in an era where technology is full swing advancing- ranging from fast wireless networks, cloud computing, data analytics, internet of things and more. We've seen these new technologies achieve success across different industries such as e-commerce, marketing, medical, and transportation.
However, everything in today's world almost always has two sides. With the advances of technology, also come more sophisticated and powerful cyberattacks, namely ransomware. We provide ransomware removal support services to companies located in the Sackville area. Our ransomware removal & prevention services work to keep you company & personal data secure and out of the reach of cybercriminals and hackers.
---
What is ransomware?
In the early days of ransomware, it was a direct-to-person attack kind of approach where a hacker sent a masked email pretending to come from one of the victim's friends and baited them with irresistible offerings. Hackers were making a few bucks by encrypting the victim's files and holding it hostage for a fee. Ransomware then flashed a countdown timer signaling the victim to pay the ransom before it lapses otherwise, the ransom doubled.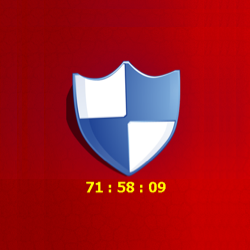 As the Ransomware became more successful with the direct-to-person approach, it penetrated the business sector to get in front of a larger crowd and charge higher ransoms. For over 15 years, ransomware perhaps is one of the most successful malware viruses to date. An estimated $8 billion was paid out to ransomware attacks in 2018, and this number is growing fast every year.
---
Strategic Technology Associates ransomware removal services include:
FULL SYSTEM SCAN
VIRUS REMOVAL
RANSOMWARE REMOVAL
SPYWARE REMOVAL
ADWARE REMOVAL
TROJAN REMOVAL
ROOTKIT REMOVAL
BROWSER HIJACKER REMOVAL
BLOATWARE REMOVAL
Get in touch with the team at Strategic Technology Associates today to learn more about our ransomware removal services. If your network is potentially infected with a ransomware virus, we can help you locate and remove the ransomware. Reach out today!