Microsoft Hyper-V Support & Consulting in Summerside
Improve server performance and utilization
For small businesses with underutilized servers or escalating IT costs, virtualization with Microsoft Hyper-V offers relief by fundamentally changing the way IT resources are managed and deployed. Hyper-V provides unmatched flexibility, performance, and utilization by allowing you to move server workloads from one virtual work space to the next, maximizing server resources on the fly based on your business needs. We provide Hyper-V support and consulting services to businesses of all sizes in Summerside. Our expert consultants can help you determine the best way to setup and configure Microsoft Hyper-V so you get the most out of your technology.
Virtualization with Microsoft Hyper-V can help your company by offering: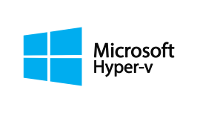 Fast provisioning and dynamic load balancing - for improved application performance
Simplified disaster recovery - virtualization's single-system image makes recovery painless
Consolidated servers with optimized workloads - increase utilization to accomplish more with fewer servers
Reduced energy needs - fewer servers means lower electricity and cooling bills and a smaller carbon footprint
Microsoft Hyper-V experts from Strategic Technology can show you how to simplify your IT infrastructure, lower costs, and improve your system reliability.
Want to do more with less?
Get help with Hyper-V today!