Are You Taking An Expensive Gamble With Your Company's Critical Data and Network Security?
To Find Out, See If You Can Say "Yes" To These 5 Simple Questions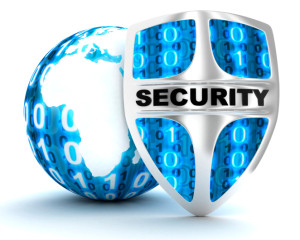 Are you absolutely certain that your data IS being backed up DAILY to a secure, remote location?
Does your IT person conduct a TEST RESTORE of your data at LEAST once a month – and then give you a report to validate all the data is there?
Do you know exactly how fast your network could be back up and running if your server broke down or a disaster happened?
If you had to access your data in an emergency, would you know how to even if your IT guy wasn't around to help you?
Does your IT person give you a weekly report to verify your network is being monitored 24-7-365 for hackers, viruses and even internal attacks?
We offer you a free, no-obligation, no-sales pressure IT Assessment!!!
We'll send one of our senior technicians to your office to conduct an audit of your current backup and disaster recovery system as well as your network's security and overall health! And if you're open to it, we can also pull together a comprehensive report on your current IT spend and compare it against what you could save using advanced cloud- based solutions. When done, we'll give you a report of findings that will not only reveal if your data and computer network really is properly backed up and secured, but also if there is anything you need to do now to prevent a major network outage, data loss, hacker attack or other expensive, data-erasing disaster. Plus, we can almost always show you how to save a little (or a LOT) on hardware and software by switching to more efficient cloud computing solutions.
"Willing to pay for this service."
As I said to you after your presentation I would be more than happy to accept a bill for your assessment. Unquestionably it has value and we will be using the information to improve our operation. I cannot deny that some of the recommendations you have made are ones which we will carry out ourselves as we are somewhat network savvy. Your assessment has pointed out where the weak links are and even if we do not plug all of the holes; we are aware of the risks and can now determine which are within our tolerance level. I offer you a resounding yes that your assessment demonstrated value, and again I tell you we would have been willing to pay for it just on its own merit.
Tim Lutes President EMR Services